Capital City Youth Violence Coalition (CCYVC) is a grassroots effort that aims to reduce juvenile delinquency and promote positive youth development. Local stakeholders gather together to share their knowledge about policies, programs, services and best practices so they can make informed recommendations to municipal, county and state officials.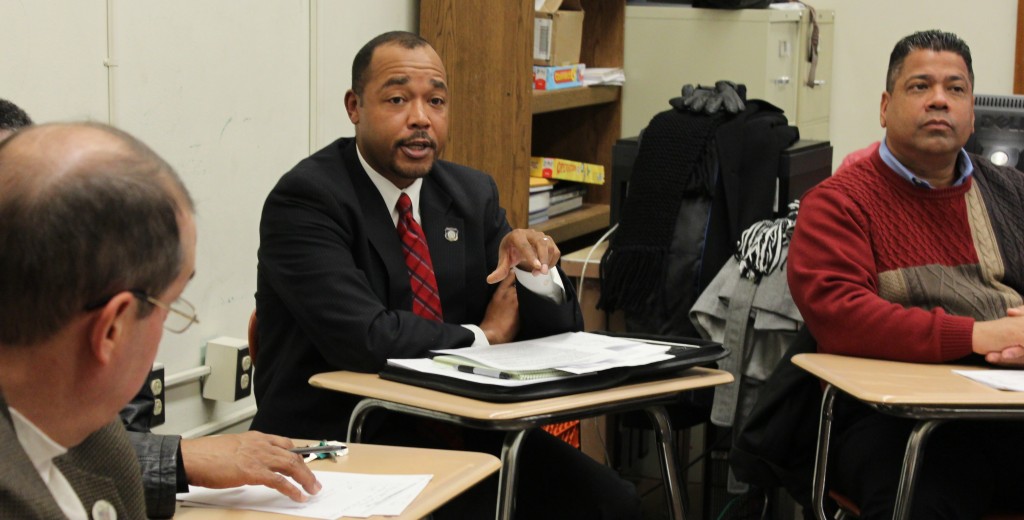 Supported by the New Jersey Attorney General's Office of Community Justice and facilitated by The College of New Jersey's Center For Community Engaged Learning & Research, CCYVC is part of a statewide effort known as the Municipal Policy Planning Board Initiative.
As part of the state-wide Municipal Planning Board initiative from the NJ Attorney General's Office of Community Justice, CCYVC is one of 8 youth-focused policy boards in communities throughout New Jersey. Each board partners with local institutions of higher education to support this cross-cutting facilitative work. Other boards and their institutional homes include:
Camden, Rutgers-Camden
Cumberland County, Rutgers-Camden
Burlington County, Rutgers-Camden
Jersey City, Rutgeres-Newark
Newark, Rutgers-Newark/Janus Solutions
Asbury Park, Rutgers-Newark/Janus Solutions
Atlantic City/Pleasantville, Stockton University
Like the CCYVC, these boards recognize that community empowerment and multilevel collaboration are needed to positively address local issues of crime and delinquency. In an effort to reduce Trenton's high rate of youth violence and crime, CCYVC is adhering to The National Forum on Youth Violence Prevention's four recommended categories: Prevention, Intervention, Enforcement, and Reentry. We hope to deter youth from engaging in violent and delinquent behavior that currently affects the Trenton community by developing working groups that address those categories. The working groups are divided into data, collaboration, youth engagement, and outreach groups that meet every other month.
The CCYVC is co-chaired by Marygrace Billek, Director of Mercer County Department of Human Services, and Brittany Aydelotte, Interim Director for Community Engagement at The College of New Jersey and guided by the steering committee, whose members are Michael Nordquist from Isles, Inc., John Hart of Isles, Inc., Cynthia Oberkofler of Millhill Child and Family Development, and Alexis Durlacher of the Trenton Police Department.
Mission:
The Capital City Youth Violence Coalition develops and implements policy, program and practice recommendations to prevent juvenile delinquency and promote positive youth development in the City of Trenton.
History:
The concept of local prevention policy boards was included in the Governor's Strategy for Safe Streets and Neighborhoods in 2008. The strategy called for local participants to use a "research based framework" and focus on "risk and protective factors." It was first deployed in Vineland, Camden, Trenton, and Newark, and has since expanded to include Asbury Park and Atlantic City.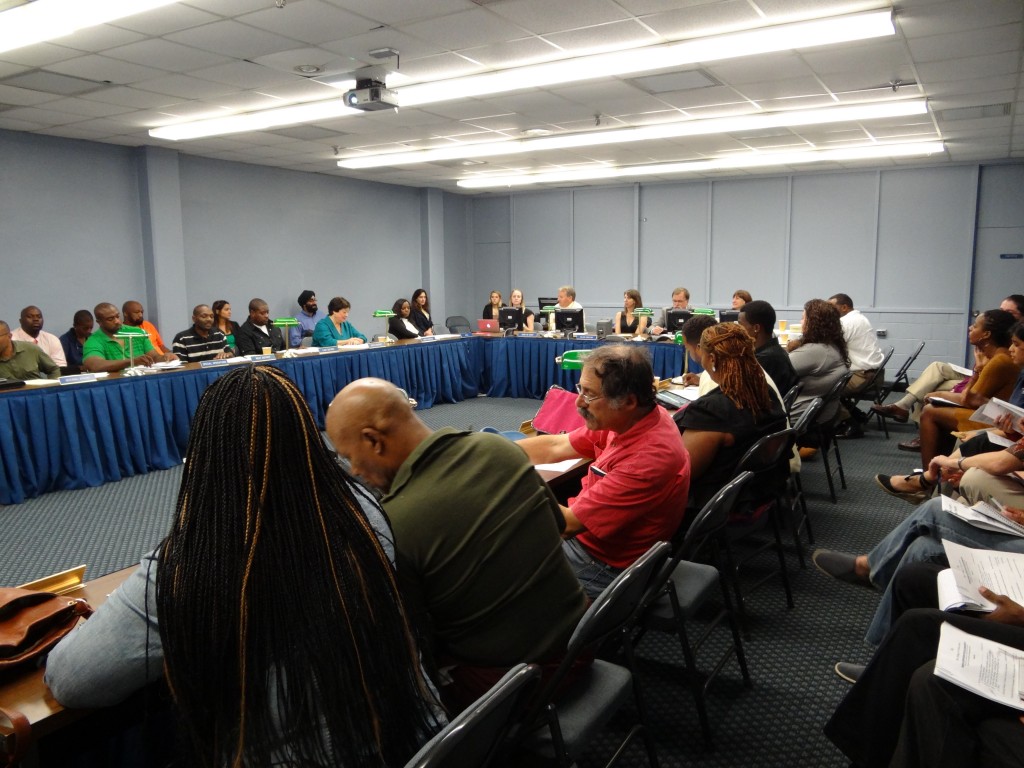 Trenton's involvement in the initiative began in June of 2009. During the Board's first phase, the Rand Institute of Rutgers University in Camden, NJ and the Office of the Attorney General guided participants through a "data walk." During this phase, participants carefully analyzed data and other important indicators concerning juvenile delinquency in the city. Through this in-depth analysis, participants identified four significant challenges that Trenton faces, which to the development of four working groups: Education, Employment, Juvenile Delinquency, and Domestic Violence.
The College of New Jersey assumed the lead facilitator role of TPPB (now CCYVC) in the fall of 2011. It integrated the needs of the Board with TCNJ's community engaged learning objectives (CEL). Staff from the Center for Community Engaged Learning and Research joined the Board as facilitators for each working group. In addition, a team of Bonner Academic Fellows was established, linking TCNJ faculty with each working group to provide research, training, and produce a literature review for each recommendation. Through this process, the Board ensured that the ideas put forth by the each working group would be based on evidence and best practices.